Package Boiler Houses
We design and build packaged boiler houses ranging from small domestic application through to industrial plant serving district heating systems. We can construct either on site or at our fabrication facility and transfer to site. The boilers houses can include all aspects of a traditional boiler house such as boilers, expansion vessel, pump sets, controls etc. as well as more modern equipment. For example we are currently incorporating biomass boilers and fuel stores into our packages.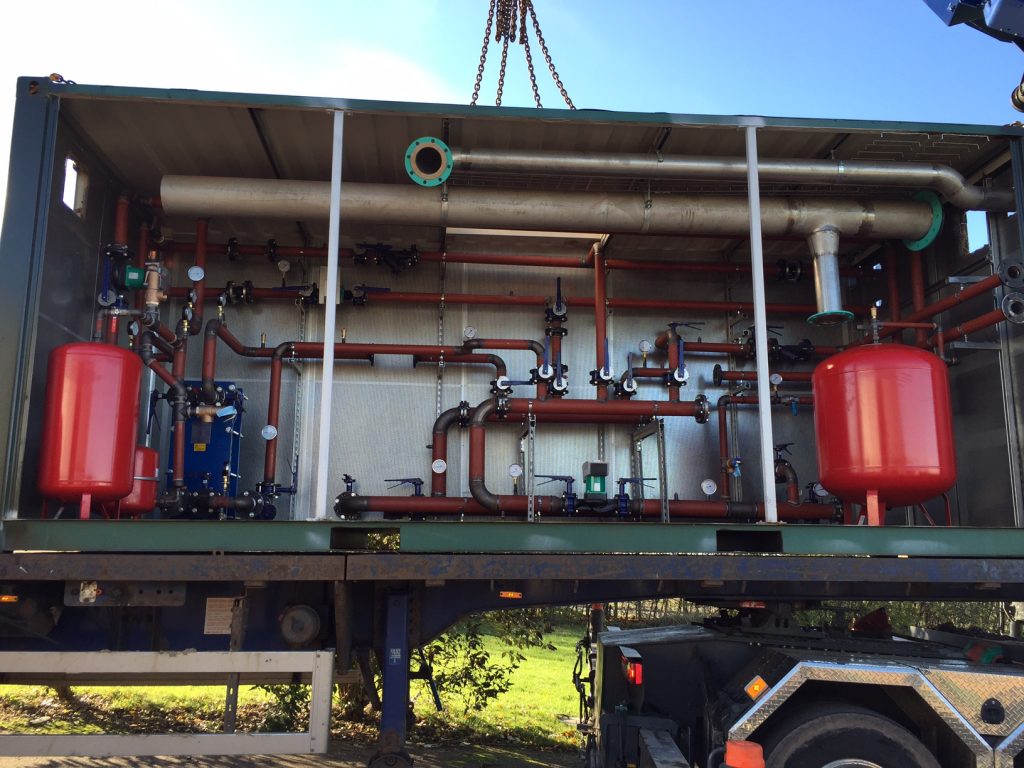 From small containers to designed fully package boiler houses or plant rooms, EKE can provide and install to any of your requirements.All works are carried out at our premises in Boston, and we can deliver and install to any part of the UK or Europe.